Description
From the trailhead, follow the "big pine" trail markers. The trail follows a short downhill and cross a small brook. After a small climb, the trail reaches a junction. The trail to the left travels 0.25 miles to the shores of Cranberry Lake. The trail to the right reaches the Big Pine in 0.1 miles. The Big Pine is more than 4.5 feet in diameter, more than 140 feet tall, and is one of the largest virgin white pine trees in the Adirondack Park. 0.2 miles past the Big Pine, the trail ends at a floating bog with excellent wildlife viewing opportunities.
Other Information
View the big pine from a distance as to not damage the roots or bark, which is estimated to be over 300 years old.
Trail Manager
The Big Pine Trail is on land maintained by the New York State Department of Environmental Conservation as part of the Five Ponds Wilderness.

New York State Department of Environmental Conservation Potsdam Sub-Office
190 Outer Main Street - Suite 103
Potsdam, NY 13676
Phone: 315-265-3090
information.r6@dec.ny.gov
View website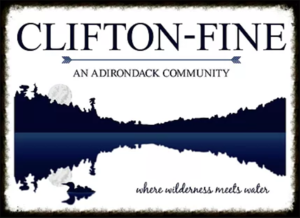 Five Ponds Partners
Jamie Savage
PO Box 115
Wanakena, NY 13695
Phone: 848-2566 X 109
jmsavage@esf.edu
View website