Description
A trail good for all skill levels, Whalen Park Trail takes you through a 3.2-mile out-and-back paved track that is good for all skill levels and primarily used for hiking, walking, trail running, and road biking. A trail surrounded by trees and scenic views of the St. Lawrence River, there are a number of park benches to take in the view!
Dogs are welcome to use this trail but must be kept on a leash.
Other Information
There is a public bathroom onsite at the Whalen Park trailhead entrance.
Trail Manager
For more information, please contact: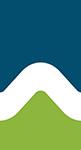 St. Lawrence County Chamber of Commerce
Brooke Rouse
101 Main Street (1st Floor)
Canton, NY 13617
Phone: 1-877-228-7810
trails@slcchamber.org
View website